Let's start with the good news: In 2022, purchase mortgage originations are expected to grow 9% to a record $1.73 trillion, according to the latest forecast from the MBA.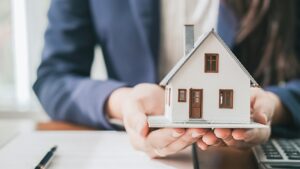 And the bad news: refis are projected to decline 14% to $2.26 trillion in 2021, and are expected to totally nosedive in 2022. The MBA is forecasting a 62% decline to $860 billion. That's like, barely four Jeff Bezos worth of refis! Plus, in 2023, mortgage originations are expected to decrease to $2.53 trillion, a 33% drop.
The MBA's baseline forecast is that mortgage rates will rise to 3.1% at the end of 2021 and to 4.0% by the end of 2022. That's in line with other mortgage prognosticators.
Mike Fratantoni, the MBA's chief economist, believes 2022 should be another strong year for the housing market.
"Home builders will have more success overcoming current building material shortages and should be able to increase the pace of construction to meet the sizable demand for buying," said Fratantoni. "More newly built homes and more homeowners listing their homes for sale should lead to some deceleration in home-price growth next year. This is good news for the many would-be buyers who are currently priced out or delaying decisions because of low supply conditions and steep home-price appreciation."